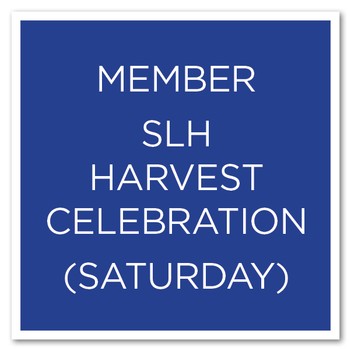 SLH Harvest Celebration Member Ticket- Saturday
Join us for a celebration of Harvest 2022 and our new fall releases! We will be celebrating all weekend long with live music, new release wines and artisan food truck Sabor Latin Fusion.
Club members receive 4 complimentary tickets per membership. Each ticket includes complimentary wine pours and food truck voucher. Come on Saturday, September 24th to receive VIP access to our Club Member's only area for a featured seafood pairing from Real Good Fish and samples of exclusive top-tier wines.
CRU Winery Santa Lucia Highlands Tasting Room
Saturday, September 24th 11 a.m. - 5 p.m.