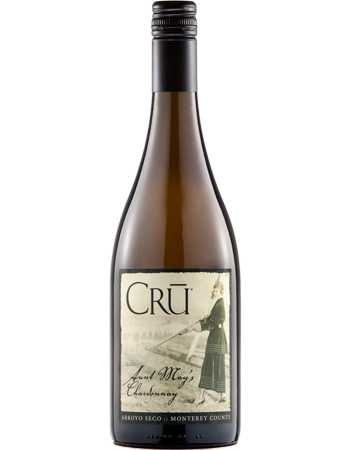 2022 Aunt May's Chardonnay
Arroyo Seco
The Aunt May's Chardonnay is a tribute to CRŪ's founder, Richard Spencer's, beloved Aunt May. When Richard had just finished high school, she took a chance on him by financing his first "deal" paving the way for his successful career. Aunt May was quietly accomplished, generous, witty, sometimes a hot mess but pretty much always brilliant. With CRŪ's Aunt May's Chardonnay, we salute Richard's Aunt May and celebrate the spirit of her intellect, insight and intuition.
This wine brilliantly shines with notes of yellow apple, honey and orange blossom that lead into a mouth of peach, honeydew melon and pear with well-balanced acidity and a lingering finish.
Pairing Suggestion:
The bright citrus flavors and bright acidity in this wine make it a perfect pairing for creamy chicken alfredo and Caprese salad.