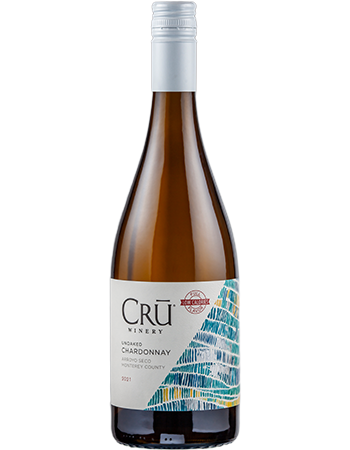 2021 Low-Calorie Unoaked Chardonnay
Arroyo Seco
Our low-calorie unoaked Chardonnay is crafted to have all the bright fruit flavors of our flagship unoaked Chardonnay but with less calories and alcohol. We achieved this by harvesting the grapes at lower brix yet still allowing the wine to go through a full fermentation.
This fruit forward wine leads off with fresh flavors of peach, nectarine and lime with a backbone of acidity that gently leads to the grapefruit and candied orange finish.
Nutritional Data:
Per 5 fl. oz. serving: Calories 90 | Carbs 3g | Protein .6g | Fat 0g

Pairing Suggestion:
We recommend pairing this wine with light dishes that are full of flavor such as spicy shrimp lettuce wraps.
Wine Specs
Aging
Stainless Steel Tanks