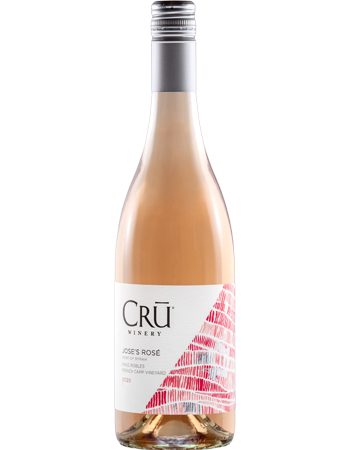 2020 Jose's Rose of Syrah
Paso Robles
In crafting this wine we took inspiration from the Rhône region of France where they have long produced Rosés crafted from Syrah with vibrant and bright fruit flavors. The 2020 Jose's Rosé is an elegant tribute to this classic style. To craft the Rosé in this traditional style, we used Syrah from the French Camp Vineyard for a resulting wine with bright fresh flavors of strawberry and raspberry that lead into the delicate notes of rose and cantaloupe.
Pairing Suggestion:
We recommend pairing the bright flavors in this wine with rich rolls or crab melts. It is also the perfect companion to a cheese board with tangy goat and sheep cheeses.
Accolades:
91 Points | Gold | Experience Rose Wine Competition 2021
Sold out. Join our mailing list to be the first to find out when the next vintage releases.